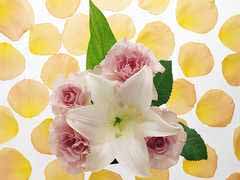 We have moved!!

This site (ifcbaby.com) has been moved to new site
http://www.ifcbaby.net
at the end of May, 2004

Please visit our new site (http://www.ifcbaby.net) for updated information after June 1, 2004.
Thank you very much.
Information (English)
International Fertility Center (IFC) provides services to Japanese infertility patients who seek medical treatments in the United States.
Why do Japanese infertility patients seek medical treatments in the U.S.?
A number of Japanese infertility patients wish to receive medical treatments in the field of Reproductive Endocrinology in the United States because:
they require egg donation or the services of a surrogate mother, neither of which is allowed in Japan.
they wish to receive treatments from American medical professionals who are established as specialists of Reproductive Endocrinology with extensive clinical experience, and who are considered to be among the best in the world.
Many patients also appreciate the fact that American medical professionals base their services upon informed consent, which is still a new concept in Japan. Patients often feel that they have no control over what is taking place while receiving infertility treatments in Japan. They are extremely grateful to find that medical treatments in the United States are provided in an environment where in-depth information is always available, the probability of successful pregnancy is discussed, and associated risks are clearly reviewed.
  Services Provided at International Fertility Center
International Fertility Center conducts the preliminary consultation of patients in Japan in order to determine their readiness to pursue treatments in the United States.
International Fertility Center's main office in San Francisco collaborates with all parties in order for the patients to receive medical treatments in the United States.
In Japan: The primary purpose of International Fertility Center's operation in Japan is to conduct the preliminary consultation of the infertility patients prior to agreeing to provide services in the United States.
A series of personal interviews is conducted to assess the true needs of the patients.
Options available in the U.S. are thoroughly discussed.
Financial requirements are clearly stated.
Upon request, a Japanese-speaking licensed MFCC, who has herself given birth through IVF using donor eggs, will be available for counseling the patients prior to their visit to the United States.
In the United States: International Fertility Center's San Francisco office, our main location of business, manages the following throughout the duration of medical treatments IFC's clients (patients) undergo:
All coordination, interpretation, translation, and other services necessary to collaborate with medical professionals, donor agencies and other parties in order for the patients to receive medical treatments in the United States.

All U.S. staff members at International Fertility Center are bilingual in English and Japanese, with special training in medical terminology.

Coordination of patients' travel arrangements, accommodations, and transportation necessary to keep appointments.
For mor information, please inquire via email:info@ifcbaby.com. IFC is a division of IntroMed, Inc., a California corporation.
OUR MISSION
International Fertility Center was conceived with the important mission of supporting infertile couples from Japan who seek alternative methods of realizing their dreams to become parents...a dream which is unattainable for them in Japan. To assist couples in making one of life's most important decisions, International Fertility Center provides advanced in-depth information, as well as support through each step of treatment in the United States through a collaboration among the couple, physicians, nurses and other medical professionals, donor agencies, laboratories, and pharmacies. Our services will be provided with knowledge, efficiency, sensitivity, and a thorough understanding of both American and Japanese cultures.
OUR LOGO
The letter "I" of our logo represents the handle of a cradle welcoming a new life into this world. Also, the reversal of the "I" from darkness into light represents the overcoming of fertility. And finally, the letter "I" also represents the name International Fertility Center whose mission is to help bring much wished-for life at last into the loving cradle.